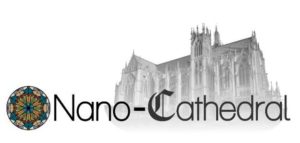 The NANOCATHEDRAL European project is focused on the conservation and restauration of European monumental buildings developing new innovative nanomaterials, technologies and procedures in agreement with the NMP-21 call requirements. For this, five representatives European cathedrals were selected with different types of stones and different exposure conditions. In particular, the Cathedral of Pisa, and the Cathedral de Santa María of Vitoria-Gasteiz in Spain were selected as representative of south European "Mediterranean" climate in coastal and continental regions, respectively; the Sint-Baafs Cathedral of Ghent, in Belgium, the Cathedral of St. Peter and Mary in Cologne, Germany and the St. Stephen's Cathedral, in Wien, Austria, were selected as representative of North European climate in coastal and continental regions, respectively. Moreover, the Oslo Opera House, was considered as an example of a contemporary building coated with white Carrara marble. They also represent different lithotypes such as marble, sandstone, limestone.
To achieve these goals, a well-defined protocol will be establish identifying the degradations patterns and evaluating own actual microclimatic and air pollution conditions. Thus, the treatments for these features will be studied and innovative materials such as consolidants based on nanoparticles and protectives nanocomposited coating will be developed. An environmental impact assessment of the new materials will be included, to ensure development of sustainable and compatible materials and methods.
Tecnan is a partner of this project and following its expertise regarding to nanotechnology based products for cultural heritage, its role is focused on develop advanced protective coatings and consolidants.
NANOCATHEDRAL project is a 4 year research funded by the European Union's Horizon 2020 research and innovation programme under grant agreement No 646178, and it brings together European experts from all aspects of the fabrication supply chain. The following scheme shows an overall approach of this Project.